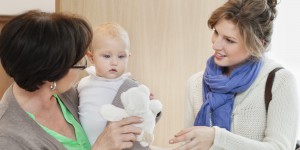 As Sarah's hairstylist finished up her highlights, Sarah decided to check on her new nanny. She logged into her video monitor through her cell phone.
She couldn't believe what she was seeing: her nanny was shaking her baby.
Sarah had a video monitor that allowed her to speak through it, so she screamed at her sitter to stop shaking the baby. She flew out of the salon to her home—foils still in her hair—held her baby and fired her nanny.
Sarah's story feels so terrible, it seems impossible. But it's not. Of course, many people also end up finding fantastic nannies who basically become part of the family. Either way, trusting your kids with other people is tough stuff. Obviously you can't screen for everything in an interview, but there's a lot you can learn about someone in an interview. Here are 26 questions to hopefully help you know who you're hiring:
Prior nannying jobs. Ask a candidate to go over the ages of kids they watched and durations of prior nannying jobs. Also, it's a good idea to clarify how frequently they worked with a family (occasional babysitting vs. full-time nanny)
Best and worst prior experience? When a candidate speaks candidly about their past positions, they reveal so much about themselves—like whether they liked nannying, got along with the families, and how handled the stress of child care.
How flexible is your schedule? If you sometimes need to work late or your schedule varies, flexibility may be pretty important.
My child gets a small cut—what do you do? Do they know what to do?
You find my child non-responsive—what do you do? Try to get more than, "I'm CPR certified". Encourage them to explain what they'd do. If they're CPR certified, this will also show you whether they retained what they learned. If not, you can see what their medical intuition is and you can see how honest they are about their level of knowledge.
What would you do if my child choked? In addition to exploring their medical knowledge, this shows whether they remember to let you know that something happened, if they resolved it. Or if they didn't resolve it, this shows if they remembered to call 911.
How do you handle *common challenge*. Give scenarios that reflect a real and common challenge to see what your nanny would do. For example, you could ask, "It's bedtime. My daughter only drank 2oz, but she cries when you try to offer her a bottle. What do you do?"
Have you been arrested, charged with, or convicted of a crime? You can try to take the pressure off so they feel comfortable answering honestly, by making a joke about jaywalking or drinking in college.
What's your approach or philosophy regarding working with kids? Let them share who they are as a nanny. Do they want to read to and teach your kids? Play outside with them? Do they believe in keeping TV's off and their attention on the kids? Is patience something they pride themselves in?
Do you have a valid driver's license and a car? Even if you don't regularly need them to drive your kids, you may want your nanny to have a car in case of an emergency.
How often do anticipate you'd take vacation days? How much notice would you typically give? This may help you to know what to expect.
How would you use your down time? If you're expectation is that they'll do light housework, make sure you're on the same page.
How would you keep my child safe at home? In public? As a parent, you can probably think of a dozen ways you keep your child safe and a dozen ways they could still get hurt, even in your child-proofed world. Can they?
How do you handle discipline? Try to give an example ("What would you do if my child threw her food") to see how the candidate responds.
Is there any situation where you've ever spanked or hit a child? A variation on this is you can ask if they've ever been accused of mistreating a child.
How do you handle a *crazy-busy moment*. See how they prioritize and how they handle a stressful (imaginary) moment. For example, you could say, "My son says he's hungry, as a repair guy rings the doorbell, and my daughter falls and bumps her head. Due to the commotion, you drop the milk which spills." What do you do?
Are you comfortable working with sick kids? If they're not, you may need to be prepared with a back-up plan.
Do you take any drugs? Some candidates will say "yes"…
Are you legal to work in this country? Enough said.
Education level. This may not matter, or you may want a nanny who has at least a high school degree, for example. You also may find your nanny has a special skillset, like courses in early childhood education, that's worth knowing about.
Are you comfortable with pets? If you have pets, it's a good idea to be sure everyone will be safe and comfortable. If you're hiring a live-in au pair or nanny, you may want to also ask if they plan to bring any pets.
Are you up-to-date on vaccines? If this is important to you, be sure their vaccine status matches your needs.
How do you track food, diapers, and nap times? See if they have a system for tracking these (if you still care), and how they would communicate the info to you.
We have cameras in the house—is this OK? Hopefully this will help to deter candidates with bad intentions. Also, it's a courtesy (and legal obligation in some places) if you have cameras.
My baby starts crying, what do you do? Especially for young babies, it may be helpful to understand a nanny's experience and troubleshooting abilities.  To see how far your nanny can troubleshoot, after her initial response, you can try saying, "Let's say after you've tried those things, she's still crying; what would you do next?"
Could you please provide references? Be sure to get references from any recent and any long-term nannying positions. And, be sure to call them. Many will tell you mother-to-mother their honest opinions (and if they do, listen carefully).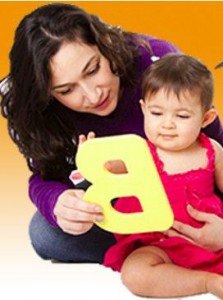 If you'd like to see more from Mama Lovejoy, you can follow this blog by liking Mama Lovejoy's Facebook page. You can also subscribe to the Mama Lovejoy YouTube channel or you can find me @MamaLovejoy1 on Twitter, Instagram, Periscope or Tumblr.