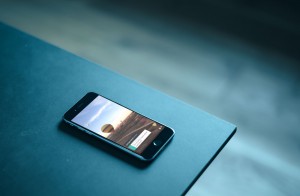 Periscope is a Twitter-owned app that allows you to broadcast or watch live video from your phone. In my humble opinion, it's a super-easy and fun way to connect. Broadcasts can be watched after-the-fact, but they're only available for 24 hours, so don't wait long! Here's the short version on how to get set up.
How to Set Up a Periscope Account:
Download the Periscope App onto your cell phone from iTunes. If you already have a Twitter account, you can sign in using that.
Pick a Periscope name. This will be your handle at Periscope.
Search for MamaLovejoy1 and follow me. Follow anyone else you know or find interesting.
How to watch a Periscope Broadcast:
Click on the TV set in the lower left corner of the screen, visible within the Periscope App.
Click on the broadcast you want to watch
Interact during the broadcast

Send a heart, by clicking on the screen (kind of like a "like").
Send a comment, by tapping on the "say something" prompt at the bottom of the screen.
Share the broadcast with your Twitter followers (please!), by swiping right on and iPhone or up on an Android, then tapping "share".
There are a zillion other options, instructions and tips for your account, but I wanted to keep this short and sweet so you can get online. If you want more info, here's Periscope's help page: https://help.periscope.tv
You can also follow Mama Lovejoy on Facebook or @MamaLovejoy1 on Instagram, Twitter, or Tumblr.