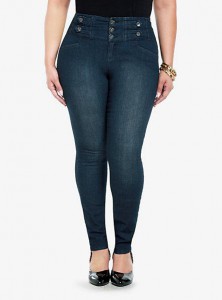 By Morgan Starr from Rookie Mommy Raising Boys
Mom jeans: I'm sure you've seen them around… you know, being worn by moms. Sometimes they're disguised under long sweaters, and they can come in many different forms, but most mom jeans have this one thing in common: they rise up to your belly button to hold in the little "mom pouch" of belly that doesn't seem to go away no matter how many millions of sit-ups you do (okay, so I haven't done quite a million, but don't the ones that I HAVE done count for anything??).
I resisted the mom jeans for a long time, just like I'm still resisting buying a mini van (don't worry, it's only a matter of time..). So after my first two pregnancies, I searched and searched for the perfect pair of non-mom jeans that would flatter my shape. After a day of excruciating dressing room struggles in those stores I frequented back when I was in college, shaking my head as I muttered things like, "Why are these so damn tight?" or "WTF is up with this 'low rise' trend?" and "You have GOT to be kidding me!";  and doing a strange dance of wiggles and jumps and squats as I tried to pull each pair onto my body, I did find approximately one pair of pants that fit sort of okay.
However, this time, after the birth of kid #3, I decided it was time to give in: It was time to leave in the past those horrific struggles of the fitting room and accept my mom jean fate.
Those old jeans that I had formerly made do with after the epic fitting room battle of 2013 were no longer doing the trick. On the contrary, my maternity "skinny" jeans were all saggy in the butt and all stretched in the ankle region (had my cankles really grown that big during my pregnancy??). I knew that I had to make a move, so the mall it was.
I slinked up to the stores of my younger years, watching the teenage girls pull their crop tops and short shorts from the shelves.  Ah, summer approaches. Then I cringed as I pictured myself in one of those cutesie little crop tops while simultaneously wearing a child in a baby Bjorn carrier, my post-partum belly fully exposed beneath, and chasing a toddler. I don't really have a problem with my new bod, but I know when to hold 'em and when to fold 'em, and me in a crop top is a fold for sure. I will save you the gory details of the image, but I will tell you that it was unpleasant, to say the least.  The crop tops weren't the only thing that I wasn't feeling, though; I didn't want to struggle in my attempts to button the pants designed for sixteen-year-olds, either. I wouldn't put myself through that hell any longer. The memory of my dressing room debacle was enough to convince me: mom jeans it is.
So I tried a new store—one I had never really shopped in before. It wasn't one of those where the teenage girls shop, but it wasn't one where women who have been teaching Elementary school for 40 years go to buy their applique sweater vests, either. Lo and behold, there were women my own age there, some carting strollers filled with young children. These are my people! I thought to myself.
As I glanced around the store, my eyes locked on the table of neatly folded jeans, and at that moment, the heavens opened and shone a beautiful, bright light on the table as angels sang a hymn. There they were.
I picked up a pair or two and nervously headed to the fitting room. Would this be another battle against the denim? Only time would tell.
As I pulled on the jeans without struggle, my eyes opened wide in delight. They had just the perfect amount of stretch so as not to suffocate me. But would they button? I almost squealed in happiness as the button snapped and concealed what formerly had been my muffin top in those other jeans. Success.
So I gave in. I bought them in three different colors. And you know what? I've never been happier, damnit. I'm no longer self-consciously tugging at my pants all day or trying to hold up my retired maternity jeans. I am chasing my toddlers with ease in my ultra-stretchy pants. I'm not sprinting for my pajama drawer as soon as I walk in the door after being out. Life is grand in my mom jeans.
In closing, I owe you an apology, mom jeans. I'm sorry for scorning you and trying to avoid you. I'm sorry for talking shit on you, even. I fully understand now why so many moms have been wearing you for years—since the beginning of time, probably. I see why many have drunk your kool-aid, and I am now a firm believer as well. Mom jeans, I love you.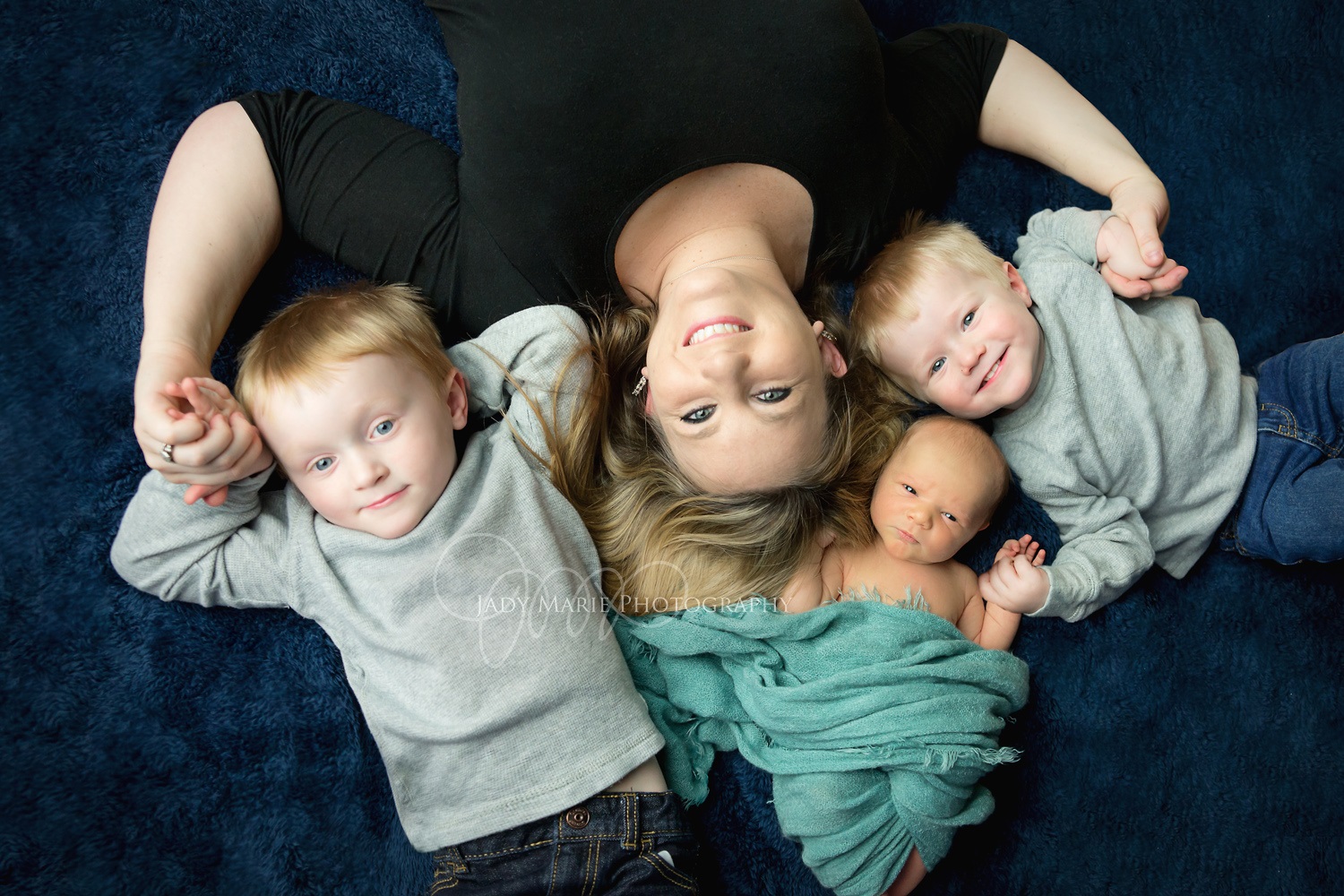 Rookie Mama Musings: This column is published weekly on Thursdays, by Morgan Starr, right here on the Mama Lovejoy blog. Morgan Starr is a mom of three young boys who is embracing the wild ride of motherhood and learning as she goes. She's a high school English teacher by day and a writer by night, blogging at www.rookiemommyraisingboys.com. You can keep up with her kids' antics on Facebook and on Twitter. For more information on the Rookie Mama Musings column, please visit the Rookie Mama Musings page. If you enjoyed this article and you'd like to see more from Mama Meditations or from Mama Lovejoy, you can follow Mama Lovejoy on Facebook, or @Mamalovejoy1 on Twitter, Tumblr, Instagram and Periscope.